In 2017, The Premier Place Health Center at The Glenview completed an $11 million renovation including a new therapy gym, additional private rooms, and increasing the square footage of the rehabilitation center.
Even before the addition of these spa-like amenities, Premier Place earned a reputation in Naples, Florida as the premier choice for rehabilitation and skilled nursing care for over 20 years.
What Do We Offer?
Post-acute rehabilitation in spacious private rooms
Physical, occupational and speech therapies
Orthopedic rehabilitation, specializing in joint replacement
Neurological, cardiac and pulmonary rehabilitation
Specialized therapy treatments, including interactive metronome and vital stim
Dynamic therapy gym
Long-term skilled nursing care
Medication management
Pain management
Licensed laboratory services
With a wide range of services, Premier Place offers truly personalized, specialized care with experienced caregivers by your side.
Premier Place Earns Prestigious Governor's Gold Seal Award
In January 2019, we announced that The Glenview's health center, Premier Place, earned the prestigious Governor's Gold Seal Award for Excellence in Long-Term Care.
What Does That Mean for You?
When you or a family member needs care, it can be challenging to determine which health centers offer the best care. Receiving the Governor's Gold Seal Award means you can be confident that The Glenview's Premier Place Health Center meets exceptionally high standards of care and service.
Health centers that apply for the award are evaluated by Florida's Agency for Health Care Administration. To earn the award, applicants must show that their health center has demonstrated excellence in care over a sustained period, not just for a short time. Applicants also must prove that they enhance the stability of the industry, and promote the physical, social, and emotional well-being of residents.
In short, it's a high bar to reach and an honor to earn the Governor's Gold Seal Award. When you or someone you love needs care, it's a reassuring sign that Premier Place at The Glenview is truly an award-winning choice.
Award-winning Care Meets Forward-thinking Design
In addition to its exceptional care, The Glenview's Premier Place Health Center has been honored for its outstanding architecture and design. Judges for the 2018 Senior Housing News Architecture & Design Awards competition evaluated more than 90 projects from across the United States and selected only eight winners. The judges considered innovative design elements, community integration, amenities and lifestyle features, among other factors, according to Senior Housing News.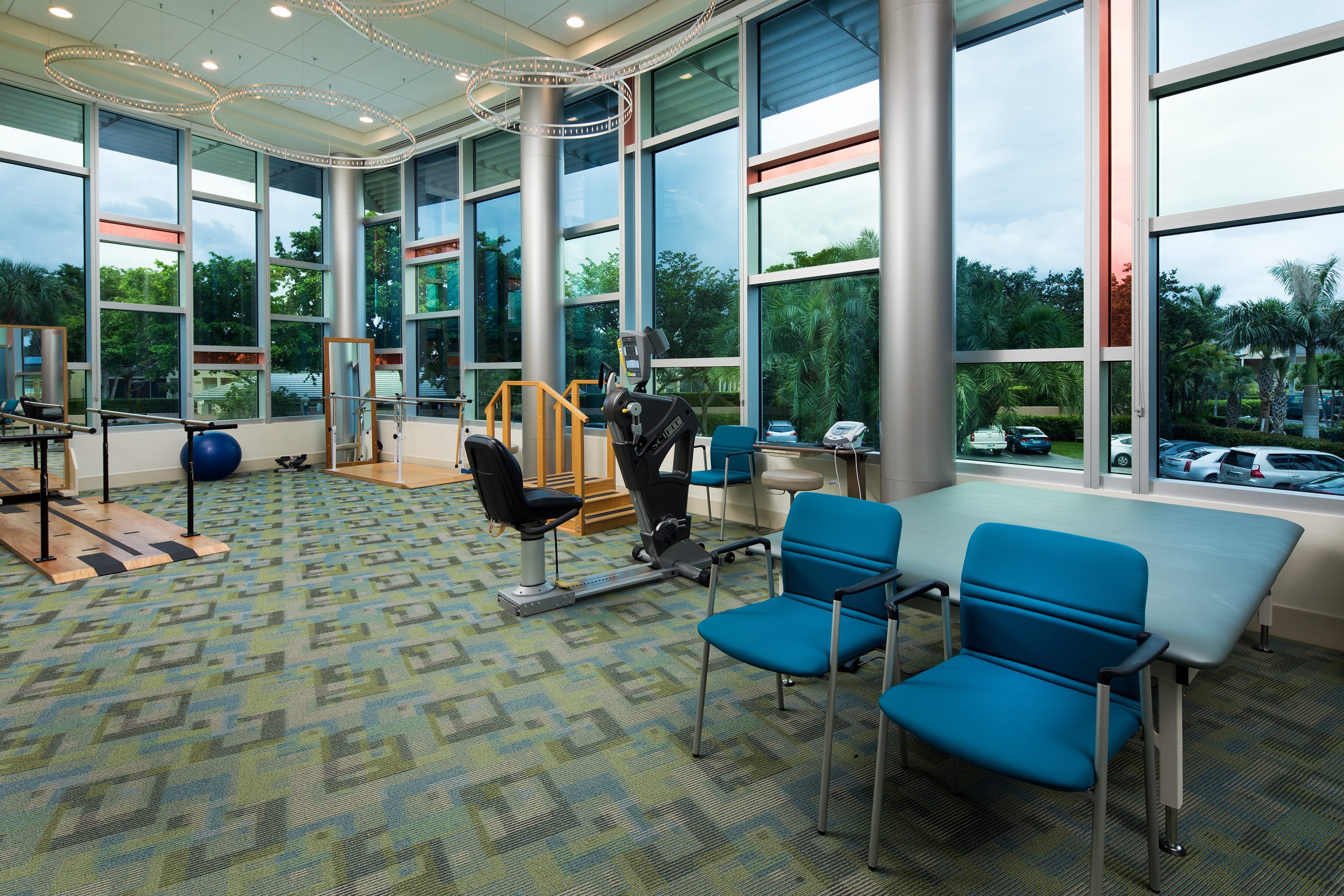 Premier Place, which won the category of Skilled Nursing — Post-Acute, features a contemporary design with walls of multicolor glass, cantilevered architectural canopies, and a tranquil, spa-like interior.
The full article from Senior Housing News about the design concept and features at Premier Place can be read here.
Innovative Renovation with Aging in Mind
The Glenview's Premier Place Health Center earned another distinction in spring 2019 when it was featured in Environments for Aging (EFA) magazine's 2019 Design Showcase. EFA follows innovative design trends in senior living for architects, planners, interior designers, and other professionals.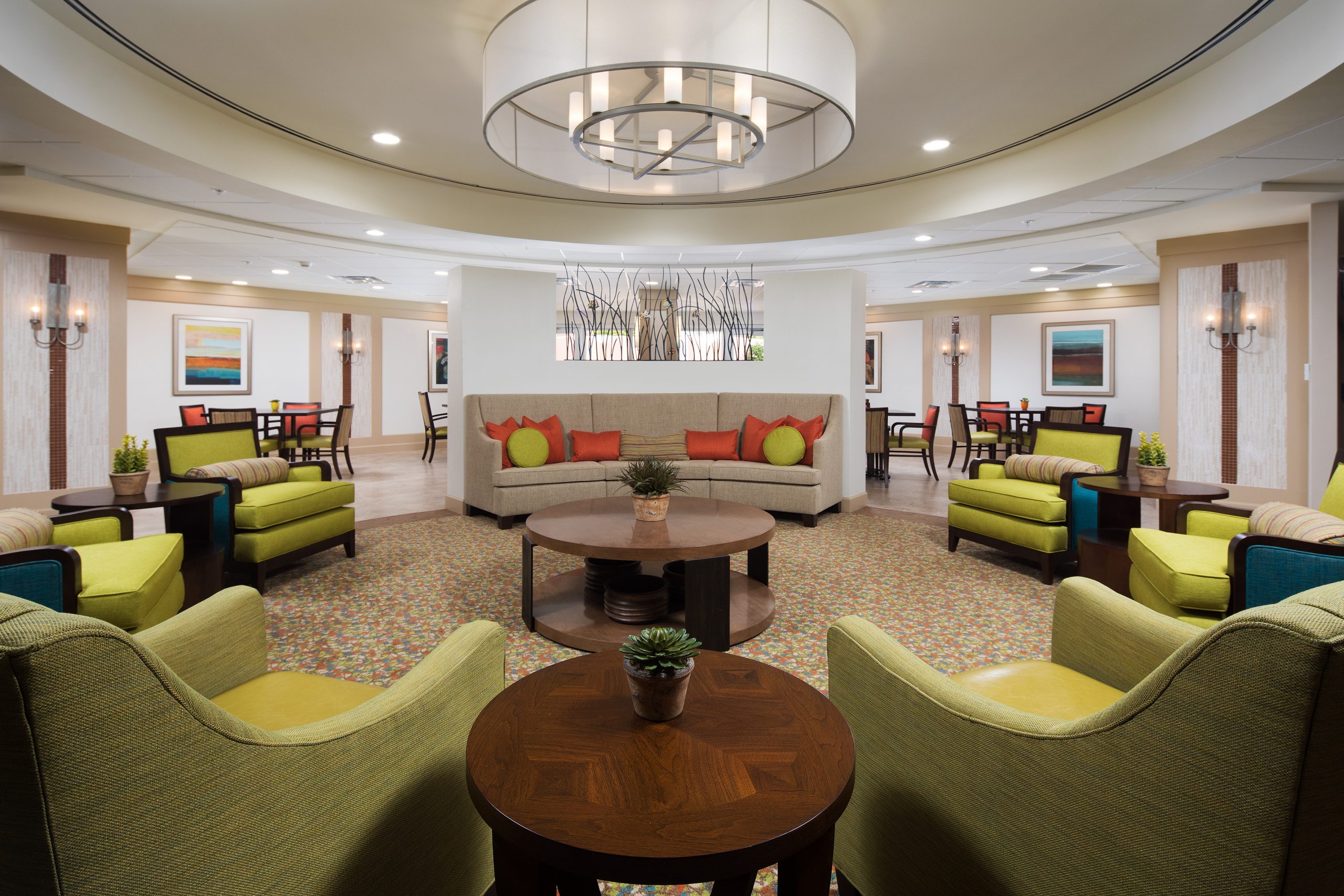 Featured in the category of Remodel/Renovation of an Acute/Rehabilitation Center, Premier Place's sophisticated hotel-inspired design is upscale, cheerful and inviting while the spa-like atmosphere encourages good health and healing.
Learn more about the services and amenities offered at The Glenview's award-winning Premier Place here.