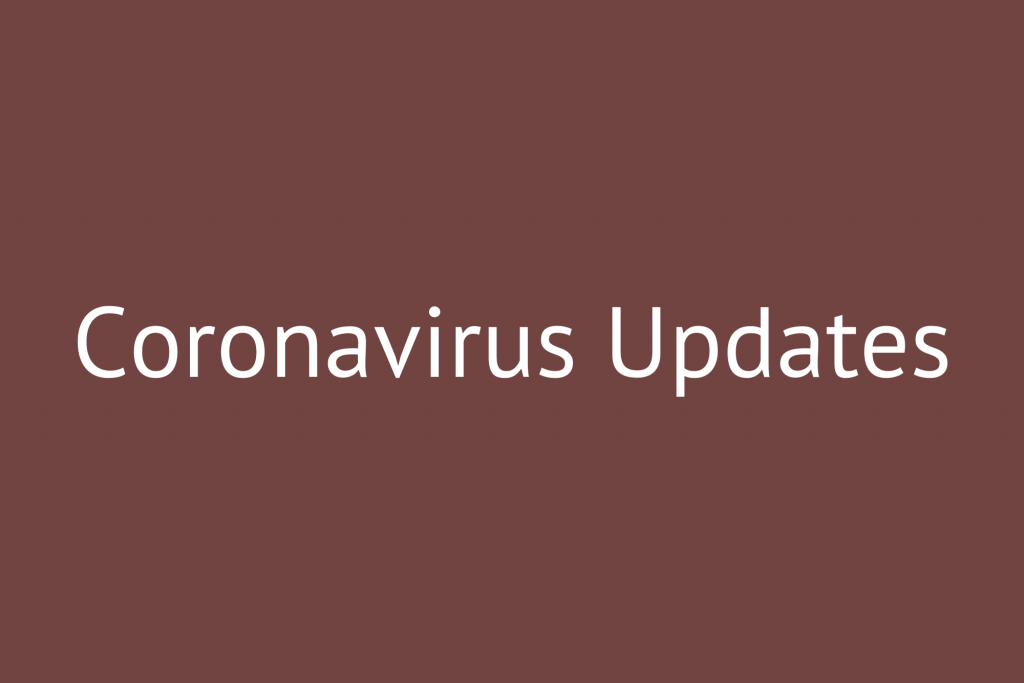 March 16, 2020
Hello Glenview at Pelican Bay community,
The health and safety of residents living in our community is our top priority, and we are closely monitoring the ongoing situation regarding the coronavirus (COVID-19). We understand that COVID-19 is on everyone's mind, and we want to be communicative and transparent in the steps the Glenview is taking to prepare our community during this unprecedented event. Our team has been working tirelessly to prepare for possible scenarios related to COVID-19.
We've developed a series of precautionary steps that our community is implementing to help reduce everyone's risk of COVID-19. Additionally, you can access updates at the following website.
Our community is:
Continuing to follow the guidance from both the CDC and local health authorities
Increasing the frequency and rigor of cleaning and sanitizing common community areas
Encouraging a temporary reduction in visitation and deliveries
Reducing on-site group social events and recreational activities
Reviewing our emergency preparedness and response program
Asking residents to communicate any travel plans
Coordinating best practices and across our large partner network
Making the CDC's COVID-19 prevention resources and recommendations available to all residents
According to the CDC, many of our residents are at a higher risk for serious illness, and we're providing all residents and their families with the most up-to-date guidance from the CDC and local health officials on the steps they can take to reduce the risk of COVID-19.
We are strongly encouraging all our residents to follow the CDC's guidelines for individuals at higher risk, which includes:
Avoiding crowds and large social gatherings
Regularly cleaning and disinfecting personal spaces
Avoiding touching your face
Regularly washing your hands with soap and water for at least 20 seconds
Stay in your residence if you are showing flu-like symptoms or are sick with respiratory illness, including fever, and coughing
These are simple yet important steps that we should all be taking to protect ourselves and our community.
Our teams are staying in communication with local health officials and will share regular updates on COVID-19. For more the most up to date information and personal health recommendations, please visit the websites below:
Updates from LCS: https://www.lcsnet.com/covid-19-update/
COVID-19 Prevention Recommendations:https://www.cdc.gov/coronavirus/2019-ncov/about/prevention.html
COVID-19 Symptoms: https://www.cdc.gov/coronavirus/2019-ncov/about/symptoms.html
What To Do If You Think You Are Sick:https://www.cdc.gov/coronavirus/2019-ncov/downloads/sick-with-2019-nCoV-fact-sheet.pdf
---
March 9, 2020
The health, safety and well-being of our residents, employees and families is always a priority at our community.  With the coronavirus (COVID-19) in the news and in the minds of many, we want to address actions, which are taking place related to this concern.
Some of the actions we are addressing include:
Consistent updates and communication to those who live and work at the community.
Evidence-based precautions that align with guidelines provided by the CDC.
Reviewing emergency preparedness and response measures in the event that a virus impacts our community or the surrounding area.
Changes to our travel and visitation guidelines for all employees, partners and guests.
We are closely monitoring local, state and federal health agencies to ensure we can respond quickly and effectively to protect our community and mitigate risks of an outbreak.
We will continue to remain vigilant in our efforts to preserve the health and safety of our community.
If you have questions, concerns or need more information, please contact Executive Director Patrick Noonan at 239-431-2583.
Helpful Resources