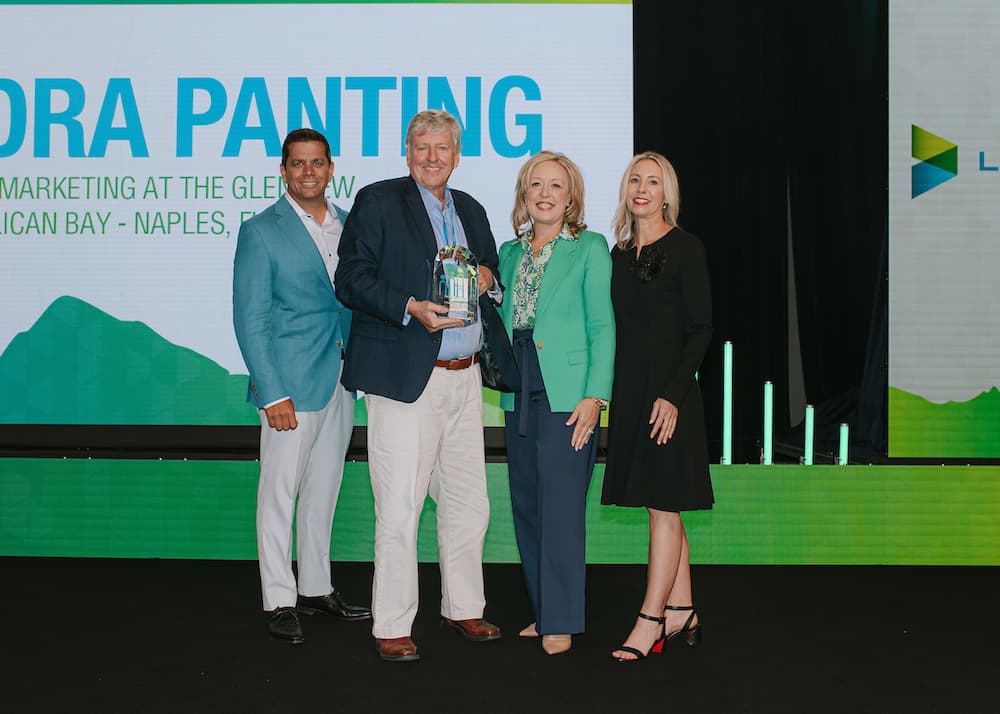 We are excited to announce that Krisandra Panting, Director of Marketing at The Glenview of Pelican Bay, was honored with the SalesFIRST Transparency Award at the 2023 LCS Leadership Summit in Denver, Colorado.
The Glenview at Pelican Bay is managed by Life Care Services®, An LCS® Company. The 2023 LCS Leadership Summit was held June 5-8 and brought together senior living leaders from across the LCS Family of Companies. At the event's awards ceremony, the Transparency award was one of five categories honoring exemplary performance in the SalesFIRST central tenets of Focus, Invest, Responsibility, Systems, and Transparency. These values comprise Life Care Services' fresh approach to motivating and inspiring seniors.
In honoring Krisandra, LCS Vice President of Marketing and Sales Warren Naviasky highlighted the kind and supportive way she welcomes new team members and residents to The Glenview.
"When you describe Krisandra, transparency is top of mind. Krisandra leads the new employee orientation each month and helps everyone learn their SalesFIRST role in the community," he said. "She also articulates SalesFIRST to the residents so they can gain a greater understanding of its purpose and importance."
Please join us in congratulating Krisandra on this tremendous honor. We are grateful for her dedication to promoting transparency in our community.
**In the above photo, pictured from left to right: LCS President & COO Chris Bird, Executive Director Patrick Noonan accepting the award on behalf of Krisandra Panting, Vice Presidents and Senior Director of Marketing & Sales, Dawn Ruppel and Ginny Thompson.
Featured Image: The Glenview at Pelican Bay