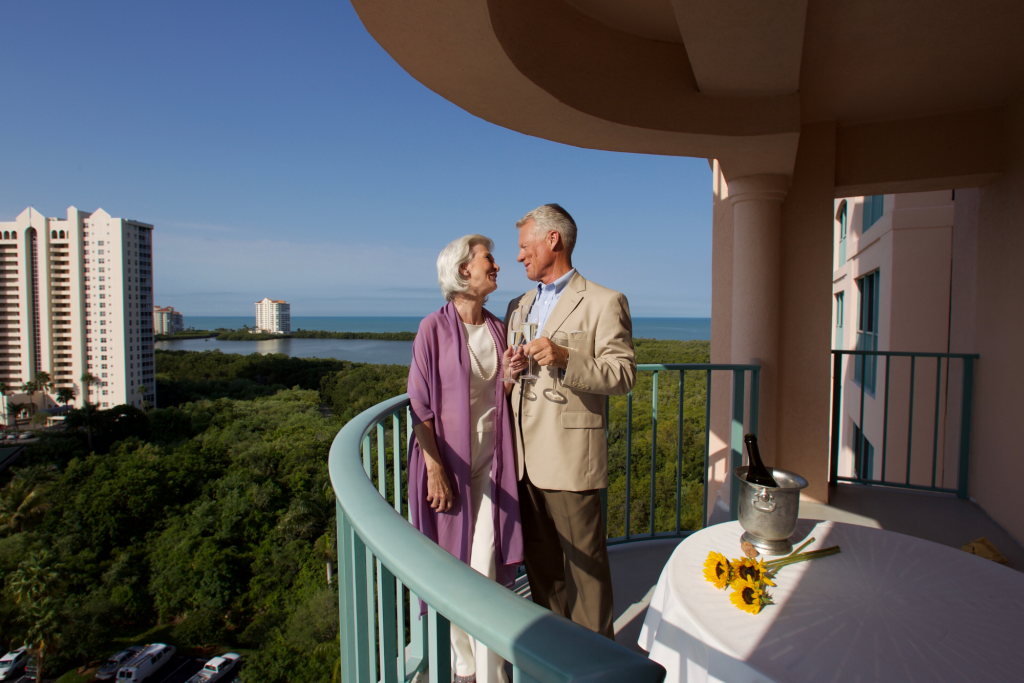 Control Your Health and Wealth at the Same Time
According to the U.S. Department of Health and Human Services, 70% of seniors over 65 will need some form of long-term care for an average of two years—a stark reality, especially if you are currently considering moving to a senior living community. So, what type of community should you be looking for? Exactly what are your options? How do you predict your own future and take that into consideration? How much risk should you take? Here, we're hoping to give you information that will clarify these questions.
Knowing Your Options
Let's say you already know you want a worry-free future by planning ahead for unforeseen healthcare needs, if and when they might occur. Congratulations—you've made a good decision to look for a community that will deliver this peace of mind. Now, an important first step is to understand your options as you consider continuing care retirement community (CCRC) living.
All community contracts are different, however, most contracts will fall under one of five main types, and some communities may have their own special type of contract, as is the case with The Glenview at Pelican Bay. Here's a quick explanation of those most typical contract options:
Life Care
Requires an entrance fee—often partially refundable to you or your estate—and a monthly service fee. You have access to a wide variety of services and amenities, as well as the ability to transfer to an appropriate level of care, including assisted living, memory care, short-term rehabilitation, and skilled nursing.
Modified Life Care
Potentially, you'd pay lower monthly fees, and possibly a lower entrance fee, and may have almost all the services and amenities available to you. You'll have access to healthcare for a pre-determined number of days, and/or healthcare services are offered at a discounted rate. Your monthly fee depends on the healthcare services you need.
Fee-for-Service
You would generally pay the lowest entrance and monthly fees with this type of continuing care contract. Some services and amenities may be provided. But, if you need assisted living, memory care or skilled nursing, you'll be charged market rates, thereby increasing your monthly fee to cover these healthcare costs.
Rental
No entrance fee required and all needed care is paid for at the full per diem rate. Typically, you will not find the same level of services and amenities offered as with the other levels. For instance, they may not offer guaranteed priority access to healthcare, if needed. This option is intended to be the most affordable among CCRC options.
Equity
With this type of contract, you actually purchase and own your own home. It becomes another investment in your portfolio, and you or your family benefit from the appreciation of value/equity. As far as healthcare is concerned, every community varies. You can most commonly expect to receive a pre-determined number of "health center days" and/or health services at a discounted rate because you are a homeowner in the community.
Florida's Only Equity Ownership LifeCare Community
As mentioned above, some contracts divert from the typical five above. The Glenview at Pelican Bay, for instance, is unique as a nonprofit, equity-owned, LifeCare Community. It's designed for seniors who have always owned their own home, want to continue to do so, as well as benefit from the appreciated value when their home sells. As a LifeCare community, you also enjoy all the services and amenities offered, and the security of healthcare, as needed, by paying a monthly fee, but there is no entrance fee at The Glenview.
"LifeCare at The Glenview is a way to keep you in control of your wealth and health cost at the same time," says Krisandra Panting, Director of Marketing and Sales at The Glenview. "We are Florida's only equity ownership LifeCare community. Florida is a big state and this makes us quite unique. Some communities have equity ownership; some have LifeCare; but no community—except The Glenview—has both."
A Safety Net of Health Care Services
As an equity owner in The Glenview LifeCare community, you never have to worry about where you'll turn for healthcare. "While our residents are living their own active senior lifestyle, they do appreciate that the LifeCare benefit acts as a safety net of health care services for them," says Krisandra, "providing each resident a customized plan of care through our two health service companies—Premier Place, our 5-Star health center, for short- and long-term skilled nursing care and rehabilitation services, and GlenCare Home Care services."
And let's say you need just a little help—maybe with medication management or possibly bathing or dressing. GlenCare Home Care services are available for the assisted living services one might need, and in the comfort of your own independent living residence. Equity ownership at The Glenview gives you ultimate control. It's the freedom to live the retirement lifestyle you've always dreamed about—with no worries about getting help with whatever you might need in the future.
The Benefits of Equity Ownership in Senior Living Communities
The profile of The Glenview described above presents the most valuable benefit of equity ownership—the peace of mind of LifeCare with no worries about what the future will bring. And there are so many more benefits of equity ownership. But let's further clarify and emphasize the benefits of "equity ownership" within the realm of senior living.
When you invest in a business, your equity is your investment. With equity ownership in a senior living community, you're investing in the community by purchasing your home. In doing so, you gain the possibility of appreciation that will accrue for you and your estate. Additionally, this includes access to all community services and amenities, healthcare, as needed, at significantly reduced rates, and the sense of security that comes with knowing your home is bought and paid for. Monthly fees incorporate interior and exterior maintenance, meals, housekeeping, and wonderful benefits, amenities, and services.
What Makes The Glenview at Pelican Bay Unique?
Unique to the Florida senior living marketplace, innovative, and one of a kind, The Glenview provides residents additional exceptional benefits, services, amenities, and privileges. As a controlling member, shareholder, and equity-holding member of the community, residents enjoy special healthcare benefits, membership, and special privileges from the Pelican Bay Foundation, private access to Pelican Bay Beach, involvement in community decision-making, and, as mentioned above, home appreciation with values comparable to other properties in Pelican Bay.
Schedule a personal tour of The Glenview at Pelican Bay. Experience the benefits of equity ownership and an incomparable LifeCare lifestyle. Call Krisandra Panting at 239-431-2587 or contact us online.