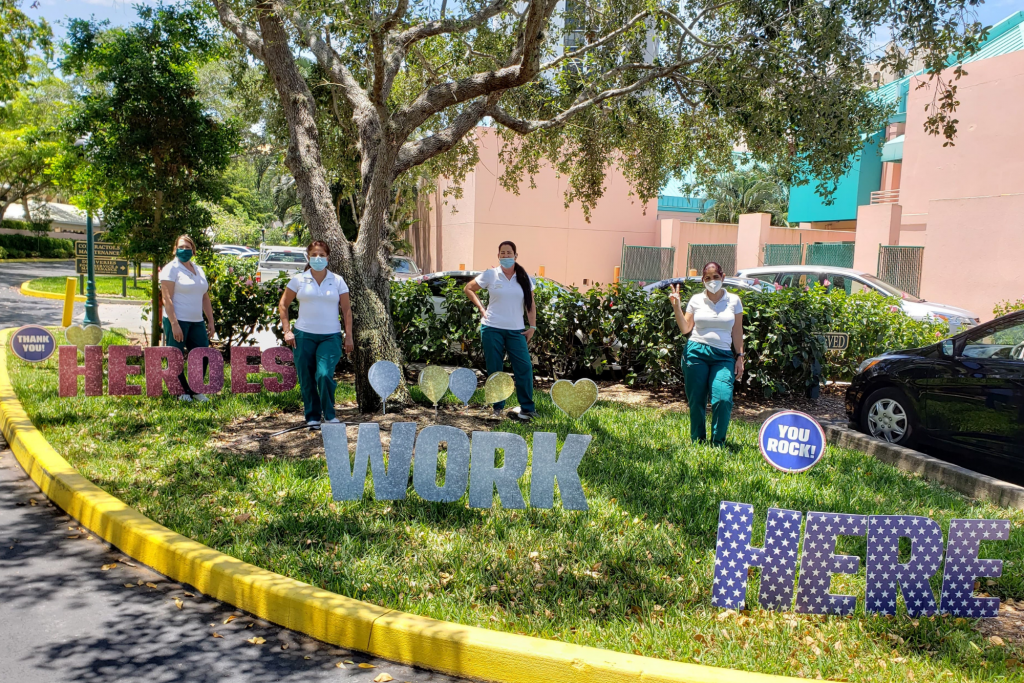 GlenCare: An Essential Dynamic for #GlenviewStrong
One of the principal components of The Glenview at Pelican Bay, the only equity-ownership, LifeCare Community in Florida, is GlenCare Home Care Agency (GlenCare). Here, Part 3 of the #GlenviewStrong series, focuses on resiliency and strength of character. Further, we'll tell GlenCare's story and introduce you to The Heroes of GlenCare—its professional caregivers.
The campaign launched this summer with Part 1: A Community of Heroes, followed by Part 2: The Heroes of Premier Place. If you missed these two blogs, add them to your Not-to-Be-Missed reading list. These blogs are filled with stories and photos of the incredible staff, who make—and have made—The Glenview a pillar of strength, professionalism, and service for discerning seniors of the Naples community throughout its 28-year history.
The GlenCare Story: Enhancing Independence and Well-Being
As detailed in one of our recent blogs, GlenCare Home Care Agency is More Than Just In-Home Care. As a fully licensed home health agency, GlenCare's expert clinicians, many with more than 20 years of experience, serve all of Collier and Lee counties. Case managers, registered nurses, and licensed practical nurses help clients navigate the healthcare system, including talking with doctors, scheduling lab tests and medical appointments. Additionally, they manage medications and perform wound care and breathing therapy in private homes. The following programs offered by GlenCare each have a distinct menu of services:
GlenCare Home Care Agency – nurses and home health aides providing clinical support and in-home care.
Personally Yours Assistant™ Program – a helping hand a few hours a day/week tailored to specific needs.
Heartfelt Connections—A Memory Care ProgramTM – enhancing well-being, safety, and dignity for those with cognitive concerns.
GlenCare's geriatric care managers provide initial client assessments and evaluations to help patients and their families determine what level of care is needed at a particular time in life. And how does one know what level of care is needed when? True to GlenCare's quest to serve seniors and their families in the surrounding area, we want to provide you with helpful information. In a recent blog, we outline a few special tips that might help answer your questions.
---
In Pursuit of Excellence
The home care services offered through GlenCare fulfill The Glenview's long-standing vision for its pursuit of excellence. The Glenview's Executive Director Patrick Noonan shares that vision: To be the premier senior lifestyle community in Southwest Florida making a meaningful and measurable difference in the lives of those we serve through our dedication, graciousness, compassion, integrity, and quality of care.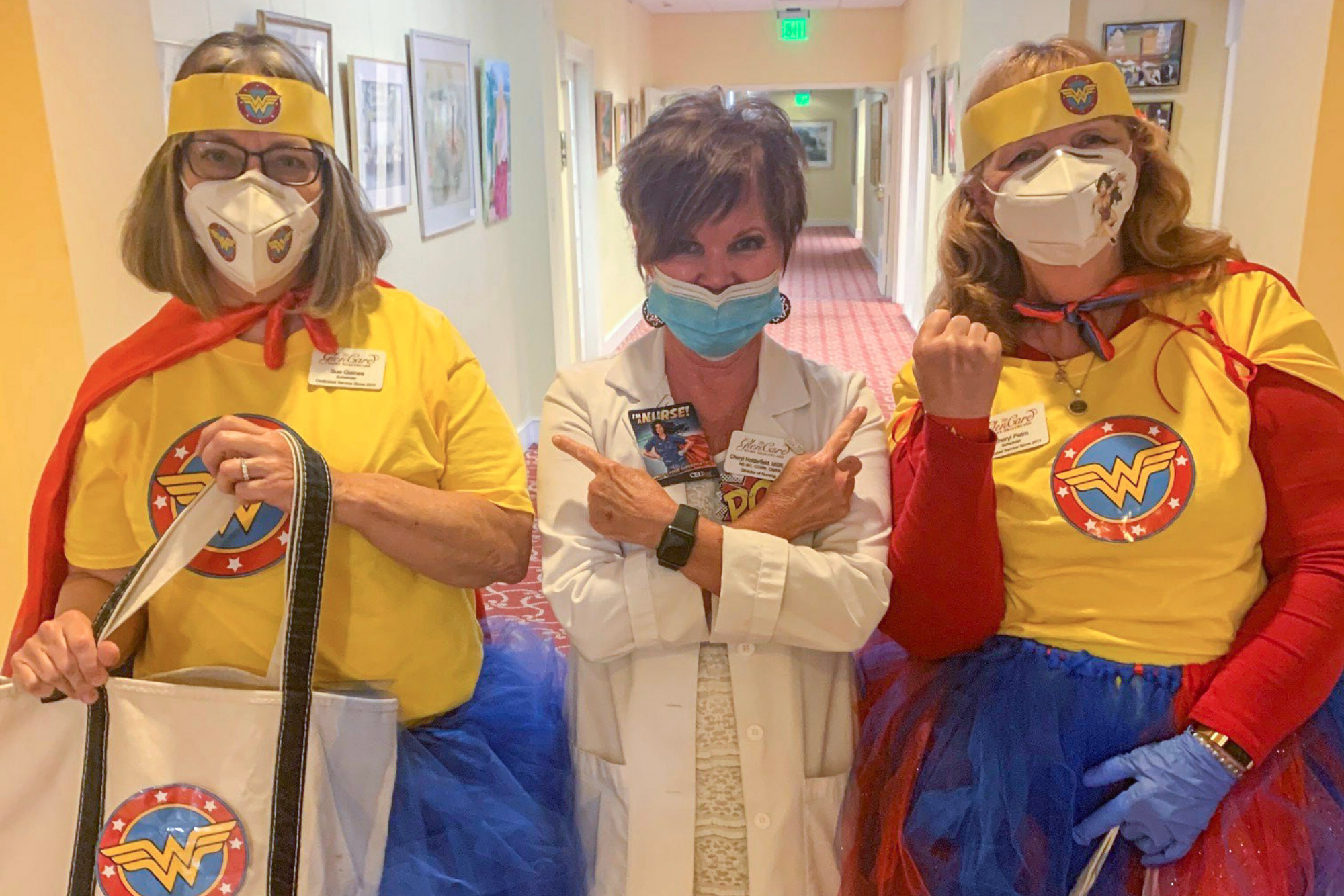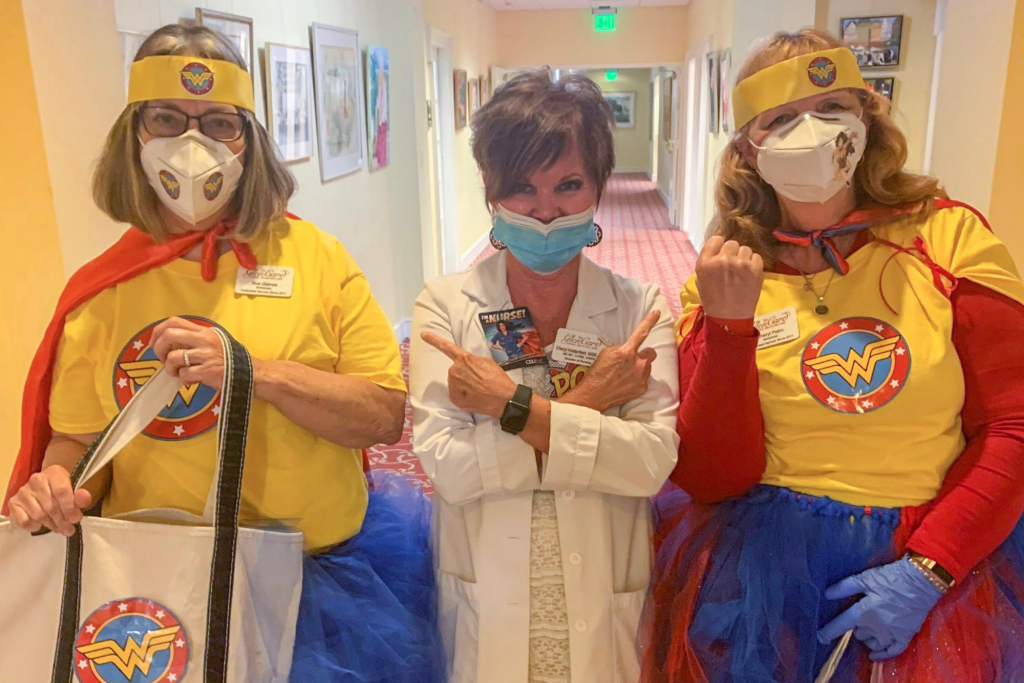 The staff of GlenCare approach each day enacting a strict code of ethics that will give you and your family peace of mind and a secure feeling of well-being. GlenCare clients can expect to be greeted warmly with a smile by someone who knows your name and treats you with courteous respect. By listening and responding enthusiastically and in a timely manner, the clinicians strive to anticipate client needs and act accordingly—no detail is overlooked. The professionals of GlenCare embrace these ethics as Extraordinary Impressions and is proud to celebrate a culture of service and dedication as illustrated in the photos within this story.
During the current COVID-19 pandemic, home health care clients of GlenCare depend on dedicated professionals to drive positive morale and support during a very unique time. Their positivity, energy, and focus on doing everything they can to keep clients safe, secure, and well has bonded this incredible staff together via a common goal and a superior attitude.
The dedication and professionalism of all the staff of The Glenview—including both GlenCare and Premier Place—have resulted in award-winning recognition, such as the prestigious Governor's Gold Seal Award for Excellence in Long-Term Care, and The Harrison Award for clinical excellence.
Real Heroes—Real Stories
#GlenviewStrong is best illustrated by the stories of employees who have recently gone out of their way in service to the patients and clients of GlenCare Home Care Agency. Here are two inspiring stories that illustrate a dedicated team focused on hospitality, service, opportunity, uncommon business sense—and, most importantly, always putting its residents first.
Nadia Jean Alexis, Clinician, GlenCare
For 13 days in September of 2017, Hurricane Irma threatened Florida and all its neighboring islands and keys. The storm was a category 4 when the eyewall battered its way through Naples. This included two hours of howling wind and sideways rains in the early evening of Sunday, September 10. But Irma found no one at home at The Glenview. The dedicated team had evacuated everyone to Spring Hill Suites by Marriott in Orlando. By their side for every minute of the exodus was GlenCare Clinician Nadia Jean Alexis.
The storm caused the state's largest evacuation ever as a total of seven million Florida residents fled the hurricane. While Nadia kept a watchful eye on her relocated clients in Orlando, she received tough news from her family in Haiti—her mother had passed away. Instead of going home to Haiti to grieve with her family, Nadia opted to stay in Orlando administering compassionate care to her treasured patients. Consequently, her mother's funeral in Haiti was postponed until Nadia could get there. So, she was able to spend most of that harrowing month of September 2017 with her loved ones at home in Haiti.
Sue Gaines, Clinician, GlenCare
Sue Gaines' primary role at GlenCare Home Care Agency is to schedule clients and match them up with the perfect caregiver. She goes above and beyond to exceed the Extraordinary Impressions Promises we hold dear at GlenCare. Sue is a key member of the GlenCare staff and often dons whatever hat necessary to assist a needy client or another team member—no complaints or questions asked. For example, she has taken on a special role for a blind resident at The Glenview who recently lost her husband and does not have local family support in these COVID-19 times. Sue steps in to get this very grateful resident to her eye appointments and, in doing so, demonstrates what it means to make an Extraordinary Impression!
Sue considers a flexible attitude and consideration for others her responsibility to support the Glenview residents, clients, and staff. Her professional leadership sets an example for the entire GlenCare team. Cheryl Holderfield, GlenCare's Director of Nursing, says, "I applaud Sue for her amazing dedication to our clients, our team, and for fulfilling our Promises. She is truly an Extraordinary employee."
A Final Word
In conclusion, we hope you've enjoyed our campaign—#GlenviewStrong—and meeting the heroes of The Glenview at Pelican Bay. You can learn more about The Glenview lifestyle, services, and amenities on our website and our Facebook page. Please feel free to call us at 239-431-2652 or register online for a virtual tour and/or conference with a representative.