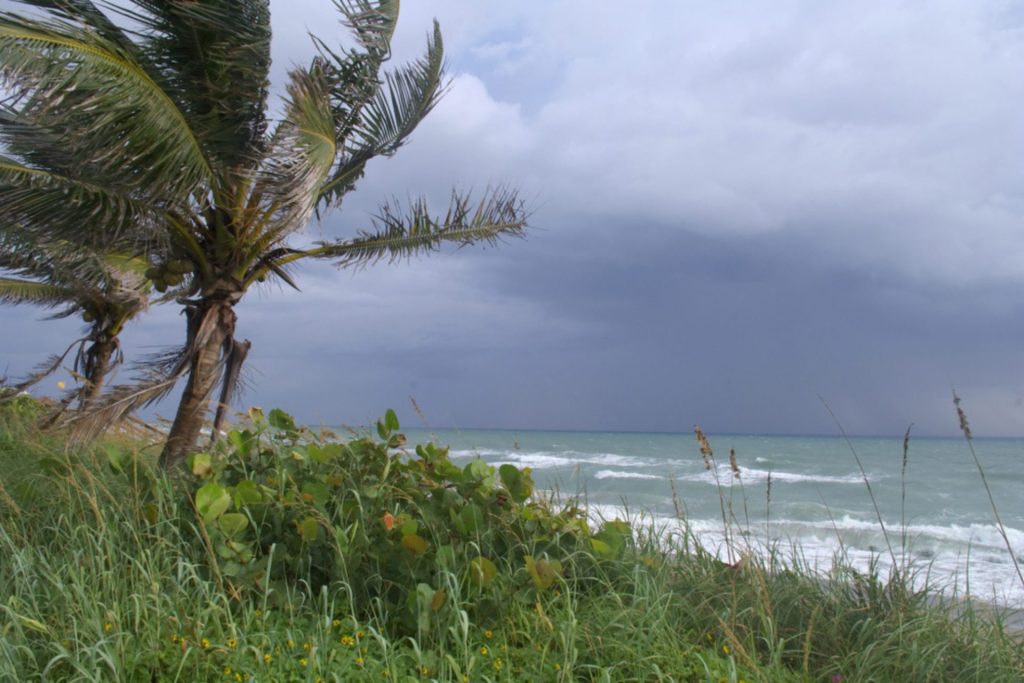 Hurricane season in Florida runs through November 30. And for retirement communities in Florida — especially on the coast — hurricanes are taken seriously. The Glenview at Pelican Bay always has a plan, and our residents and their families can rest assured that homeowners will be provided a safe,  secure, and comfortable living environment at every level of care — before, during, and after a hurricane. All necessary storm safety precautions are taken, thanks to meticulous hurricane planning and the dedication of a caring staff.
Now is the time to prepare.
If you live in the Naples area and have not yet begun to plan ahead to protect yourself from potential seasonal disasters, now is the time to start. As the area's premier senior living resource, The Glenview is going to lay the groundwork here for what we consider valuable planning tips for older adults during hurricane season in coastal Florida.
The following information has been compiled from several national disaster preparedness experts, including the National Oceanic and Atmospheric Administration (NOAA) and the American Red Cross — who enlisted the help of a group of seniors to assemble a handy guide on disaster preparedness called By Seniors for Seniors.
Hurricane Prep in Three Steps.
If you or your loved one is a resident of a coastal Florida city, community, or neighborhood, you're already well aware of your risk for hurricanes. With this knowledge, the absolute best way to stay safe and preserve the lifestyle you love is to be well-prepared. Our advice to you is three-fold:
Gather Critical Personal Supplies — A Hurricane Prep Kit — that's readily available in case you have to endure the storm in your coastal home or evacuate to a nearby shelter. Be prepared with things like food and water, flashlights, first aid kits and important documents. Advice: Keep everything in one place.
Experts suggest you reserve supplies for three days. Some items can be packed in easy-to-carry containers such as duffel bags or backpacks, or even containers with wheels in case you have to evacuate. Review and update these personal supplies regularly, checking expiration dates. Label everything with your name, address, and phone numbers — and don't forget to mark walkers, canes, wheelchairs, hearing aids, and other assistive devices.
Make a Plan. So much can be said for having a solid hurricane plan. In the event of such a storm, you may not have much time. Having a solid plan will reduce anxiety. You should be equipped with knowledge about emergency plans and procedures that exist where you live, contact information for family and friends, evacuation routes, and safe spaces within your home to shelter if necessary.
Be Informed. Educate yourself about your immediate surrounding area before a hurricane event. For example: What areas around your home/neighborhood have the potential to flood first making evacuation a challenge? You can learn about these things ahead of time by focusing on a little advanced investigation. Be informed about neighborhood emergency teams in your area, hurricane emergency notification broadcasts, and even insurance coverage.
For a more detailed Hurricane Preparedness Checklist compiled by experts at The Glenview, contact us.
How The Glenview Handles Hurricane Prep
The Glenview's hurricane preparedness plan covers all the bases, and we've enlisted the expertise of The Glenview's Director of Maintenance Steve Hohler and Director of Compliance Jenine Shapiro to share with you the foundational elements of a meticulous plan.
Before, during, and after a hurricane, Steve's department oversees all activities for preparing the building for a storm. "One of our biggest issues, as you might imagine, is that there's a lot of glass within The Glenview," says Steve. "Some of the residences have hurricane shutters — others do not. My department keeps a close eye on all areas that might experience water intrusion and damage." Homeowners are in charge of the interiors of their own residences, and they do what they feel necessary to protect their apartments and belongings, explains Steve.
When asked what stands out in his mind relative to hurricanes and The Glenview, Steve sites two game-changers that set The Glenview apart from other Naples-area communities:
Our Generator. Following Hurricane Irma, the state of Florida mandated that all high-rise and healthcare communities in the state have emergency generator power. For its skilled nursing community, The Glenview had a generator that provided limited power to certain areas and services. Now that generator system has been upgraded to provide power to the entire community — every outlet!
"Our generator is unique," says Steve, "as no other community in the area has its capacity for emergency situations." Care of the system is regulated by the state, which requires The Glenview to automatically switch to complete generator power once per month throughout the year, running everything on the generator for ½ hour, and completing extensive data during that time which is then reported to the state.
Maintenance Excellence. "I've worked for 35 years in a maintenance capacity for hospitals and senior living communities in Florida," says Steve, "and I can attest that The Glenview is extremely well-maintained compared to other communities I've seen." Steve says that due diligence is critical for communities when it comes to equipment. Everything needs to be up and running constantly so it's immediately ready when you need it — especially important during hurricane season. "We're on top of it," says Steve.
Jenine's role as Director of Compliance & Training for The Glenview is required by the Center for Medicare & Medicaid Services (CMS) as part of emergency preparedness. She annually reviews and updates the Emergency Preparedness and Disaster Manual and submits it to Collier County for approval, then updates and distributes The Glenview's Emergency Preparedness Manual. Jenine also attends yearly training sessions and emergency drills with the Collier County Emergency Operations Center. As a member of the North Collier Fire District's Community Emergency Response Team, she's a valuable asset to The Glenview team when it comes to emergency training and disaster drills for all employees.
The Glenview's Hurricane Committee
Both Steve and Jenine, along with The Glenview's Executive Director, Department Directors, and key supervisory personnel, make up The Glenview's Hurricane Committee. The Committee meets monthly and then switches to daily — sometimes twice per day — as needed. They're in daily contact with Emergency Management of Collier County, whose guidelines they follow. The Committee is available to residents 7 days per week during times of storm activity so they can monitor the weather forecast and storm paths and keep The Glenview residents informed. If residents have any questions, they can contact the Administration and/or the Director of Plant Operations.
"Hurricane preparedness including a Hurricane Preparedness Checklist is communicated to our homeowners by written memos, emails, our One-Call system (sends out messages to resident's phones), and in-person presentations," says Jenine. "We also have residents complete a personal hurricane plan form each year so we know each resident's plan, including if they'll be in Naples during the hurricane season."
What About Evacuation?
The Glenview holds a AAA flood zone ranking, meaning that if a hurricane rises to a category 3, evacuation is required. "We are ready for anything," says Steve. "All supplies and vehicles needed for a quick and efficient evacuation are at the ready to take residents and healthcare clients to inland locations. The evacuation process is extensive."
"We have service agreements for transportation and other services in case evacuation or shelter-in-place is needed," assures Jenine. "We have plans in place to evacuate independent and skilled care residents to inland locations."
"The Glenview team did an excellent job during and after Hurricane Irma. We secured hotel rooms and buses and evacuated our independent residents and our Premier Place skilled nursing residents to a safe location. After the storm, the building was assessed, and the damage was repaired as quickly as possible so independent and skilled nursing residents could move back to The Glenview. Throughout the process, all residents and families were updated on the status of The Glenview and Premier Place. I have been at The Glenview for 17 years and I am always so proud of how we care for our residents in times of need and/or disaster." READ about The Glenview's Hurricane Irma experience when evacuation was required.
Contact us today to learn more about how The Glenview ensures resident safety throughout the year or to ask questions about our lifestyle.