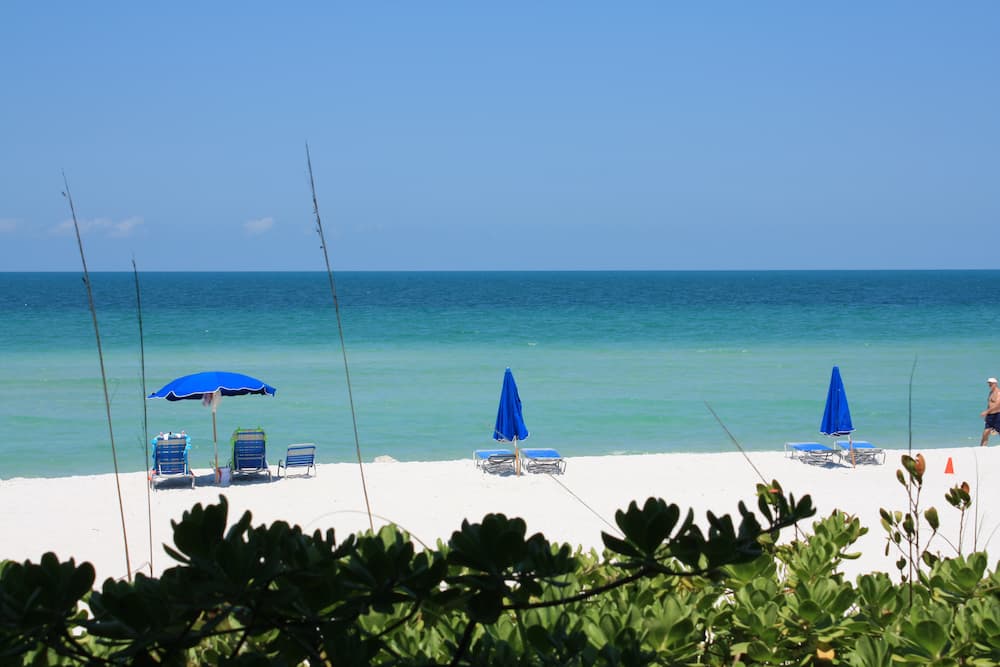 If retirement is the time to enjoy a fulfilling life inspired by everyday treasures, where better to do it than in the lap of the Sunshine State's breathtaking beaches and natural landscapes?
With its sun-soaked days, abundant coastline, pleasant year-round weather, and array of recreational and leisure activities, it's no wonder Florida is a favored destination among older adults.
In southwest Florida, Naples offers the ultimate combination of breathtaking natural beauty and an active retirement lifestyle–the perfect locale for seniors who love the outdoors and want to escape harsh winter weather.
Surrounded by natural wonders such as Everglades National Park, mangrove forests, and wildlife reserves, Naples provides endless ways to explore natural environments through hiking, birdwatching, and observing local flora and fauna. Its pristine beaches boast crystal-clear waters, soft white sand, and awe-inspiring sunsets, and there are opportunities for swimming, sunbathing, and beach activities.
Upsides of Coastal Retirement
The perks are plentiful in senior living communities like The Glenview at Pelican Bay, which offer a beach retirement and everything you need to make life as fulfilled as you hoped. Here are five:
Soak up the sunshine. Living near the beach and spending time outside in nature provides ample opportunities for exposure to sunlight and vitamin D production. This is essential for calcium absorption and maintaining healthy bones, teeth, and muscles. Naples boasts 300-plus days of sunshine a year, so whether you're taking a beachside stroll or swimming in the pool, getting your daily dose of vitamin D is easy.
Make waves with an active lifestyle. Outdoor activities can improve overall health and reduce the risk of chronic diseases such as diabetes, heart disease, and stroke. With access to swimming, snorkeling, hiking, and biking, seniors can maintain an active lifestyle and enjoy the natural beauty surrounding them. Regular physical activity also can strengthen bones and muscles, improve cardiovascular health, and reduce the risk of chronic diseases. Plus, being outside can improve cognitive function and memory, as studies have shown that spending time in nature can enhance attention, focus, and working memory.
Chill out in paradise. The soothing sound of waves crashing, the refreshing scent of saltwater, and the sensation of sand between your toes can all help promote relaxation, reduce anxiety, and improve sleep quality. Being surrounded by lush greenery and the area's sights and sounds can also promote a sense of calm and tranquility. Spending time outside, especially near the water, can boost mood and increase happiness and well-being by elevating serotonin levels.
Get hooked on brain-boosting seafood. Fresh fish and seafood are full of omega-3 fatty acids, which can improve brain function, lower the risk of heart disease, and reduce inflammation. Because of its proximity to the Gulf, Naples has easy access to fresh, local seafood, including grouper, Florida shrimp, and stone crab.
Make a splash in your social life. Retiring at the beach can provide opportunities for social events ranging from pool parties to beach games. Social connections and activities promote a sense of purpose and belonging, and can help reduce the risk of depression and cognitive decline.
Your Ultimate Beach Retirement Awaits
Experience coastal living at its finest at The Glenview at Pelican Bay in Naples, Fla. One of the many benefits of being an equity owner in our senior living community is having access to 3 miles of private and pristine Pelican Bay Beach.
The Glenview residents automatically become Pelican Bay Foundation members, with exclusive perks and privileges in one of Florida's most prestigious communities. Benefits include a private beach, beach restaurants, and access to Club Pelican Bay Golf and Country Club, the Naples Preserve, and the Conservancy of Southwest Florida.
Nature lovers indulge in canoeing, kayaking, fishing, sailing, and the Gulf's stunning views while exploring conserved land, parks, and outdoor recreation. Our retirement community residents also enjoy access to the Pelican Bay Community Center, with a fitness center, tennis facilities, art classes, and social and cultural events.
Senior living in Naples combines small-town allure with big-city vitality and cultural amenities. Retire to Florida with sand in your toes, sun on your face and everything you love about beach life. Discover how The Glenview offers a luxurious retirement lifestyle filled with coastal treasures.