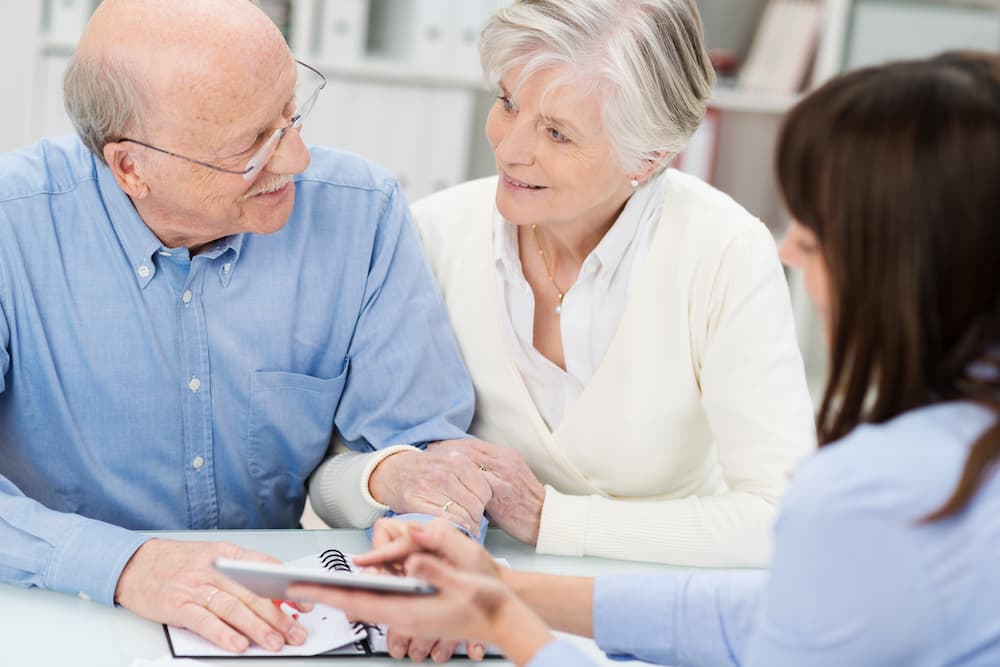 Planning and managing your finances throughout life is like navigating the open seas. You first set sail with youthful vigor, guided by a compass of ambition while bravely exploring uncharted territories and taking calculated risks. As you get older, however, you want to navigate with precision and caution toward the calmer waters of retirement and financial security.
Financial planning and management shift from short-term goals and higher-risk investments, to focusing on saving money for your future. While the winds may change, having well-honed strategies and carefully adjusted sails helps you transition gracefully into retirement on a steady course. When comparing financial planning during different phases of your life, consider these factors:
Income sources: When we're younger, our primary income sources are typically employment and potential investments. As we age, income sources may include retirement savings, pension plans, Social Security benefits, and possibly part-time work or passive income from investments.
Risk tolerance: Generally, younger people have a higher risk tolerance and can afford to invest in riskier assets with the potential for higher returns. In contrast, older adults tend to have a lower risk tolerance and may prioritize preserving wealth and protecting themselves from potential financial setbacks.
Healthcare expenses: Medical costs increase as people age. Financial planning must account for potential medical emergencies and health care needs.
Estate planning: Planning for the distribution of assets, creating wills, setting up trusts and considering legacy goals have become more prominent in financial management.
Social Security and Medicare: Understanding and optimizing government programs is essential to ensure maximum benefits and effective budgeting.
Tips for Financial Planning and Saving for Retirement
Retirement savings vary widely depending on income, lifestyle, and individual circumstances. Older adults should adopt strategies that address the changing needs and priorities that come with aging while maximizing the value of your hard-earned assets.
Preparing for retirement requires dedication and consistency in your savings approach. Time is a crucial ally, so start saving as early as possible. Consider consulting with a financial advisor who specializes in retirement planning, can provide personalized guidance, and help optimize your savings strategy.
"The unknown can be overwhelming and finances certainly fall into this category," says Kim Ciccarelli Kantor, CFP, CAP and president of Ciccarelli Advisory Services. "Knowing the questions to ask is an important first step to educating yourself on the principles of money management. Take time to educate yourself, build confidence by learning financial terms, and discuss with your advisor on how they might apply to you."
Here are some best practices and guidelines to bolster your chances of building a solid foundation for long-term financial well-being.
Define goals to guide your efforts—whether saving for a house, funding education, paying off debts, or establishing a retirement nest egg.
Develop a comprehensive budget that tracks your income and expenses. Understand where your money is going and identify areas where you can cut back or save.
Establish an emergency fund to cover unexpected expenses. Aim to save three to six months' worth of living expenses.
Prioritize high-interest debts and consider consolidating or refinancing to lower interest rates.
Evaluate health, life, disability, and property insurance to ensure adequate coverage and protect yourself and your family.
Embrace diversification by spreading your retirement savings across various assets, such as stocks, bonds, and mutual funds to manage risk and enhance potential returns.
Explore strategies to minimize taxes legally, such as contributing to retirement accounts, taking advantage of tax deductions, and optimizing investment holdings for tax efficiency.
Make the most of retirement accounts like 401(k)s or IRAs, and seize pension plans and any employer matching contributions offered.
Automate your savings by setting up automatic contributions, ensuring a consistent flow without the temptation to divert funds elsewhere.
Consider increasing your retirement contributions when your income grows or you receive a raise.
Pay attention to the fees associated with your retirement accounts and investment options, opting for low-cost alternatives to preserve your returns over time.
Monitor your progress and adapt your savings strategy to align with your goals and changing circumstances. Financial planning is not a one-time activity.
Document your financial journey yearly at a specific time by capturing your net worth picture, incorporating all assets and liabilities. Identify how and where assets are held and the value as of a given date. Review trends to assist in your financial planning and decision-making.
"Note financial success is as much the result of your decision-making process as it is about savings, investing, tax management and living within your means," says Kantor.
Take Advantage of Golden Deals and Hidden Savings
Older adults also may not realize the wealth of discounts available to them. Many establishments don't openly advertise their deals, so it's worth asking about special offers wherever you go. Additionally, member organizations like the American Association of Retired Persons (AARP) offer a range of exclusive discounts and perks.
By taking the initiative to inquire and explore, you can unlock savings and enjoy the advantages of aging. Here are some opportunities and places where older adults may score discounted deals and other benefits: retail stores, restaurants and cafes, cultural and entertainment venues, public transportation systems, prescription medications, travel, fitness and wellness centers, recreational facilities, cell phone providers, and financial service organizations.
Equity Ownership in The Glenview at Pelican Bay Offers Ultimate Control
Many older adults dream of aging gracefully and independently in their own home, a place where they can remain active and stay connected to what they love most. The Glenview at Pelican Bay is a unique, nonprofit, equity-owned LifeCare community in Naples, Fla. that delivers a lifestyle of health, wellness, activity, and much more.
As a controlling member and equity holder, you participate in community decision-making, have the opportunity for your home to appreciate in value, and have access to a continuum of care—a welcome relief for residents and their families throughout all stages of life. Premier Place, our 5-star health center, and GlenCare Home Care services operate right on-site so you'll never have to worry about where to turn for health care.
A monthly fee covers resort-style services and amenities and exceptional personal services to support a retirement lifestyle inspired by stunning community living spaces for socializing, fitness centers, fine dining, housekeeping, maintenance, scheduled transportation, activities, social events, lifelong learning opportunities, and live entertainment.
Residents at The Glenview continue homeownership along with all the perks and privileges of owning a home in Pelican Bay. They include membership to the Pelican Bay Foundation, private access to Pelican Bay Beach and membership to the 25,000-square-foot Pelican Bay Community Center.
Setting sail to worry-free living at our LifeCare community provides true peace of mind and ultimate control in a gorgeous setting. Discover what your life could look like at The Glenview.
Featured Image: Stock. ID 178015817