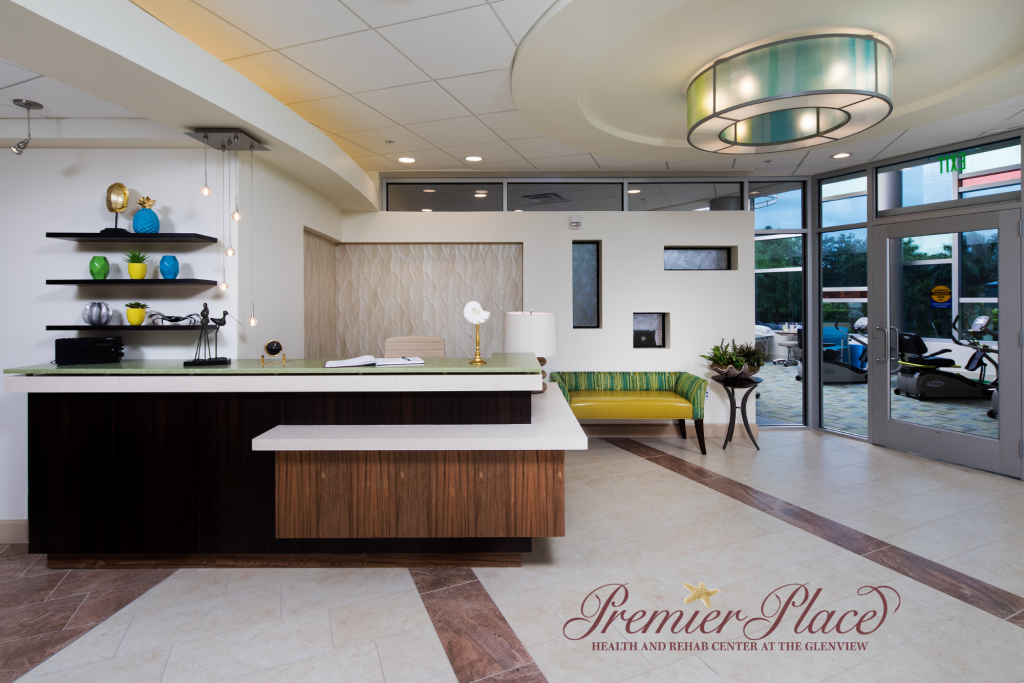 What Can You Expect as a Resident or Visitor?
The Glenview at Pelican Bay (The Glenview) is a unique community. As Florida's only equity ownership, LifeCare Senior Living Community, it provides a peaceful, innovative environment in which to live. You'll be surrounded by the beauty of nature and the security of priority access to health care services at the community's 5-star health care center—Premier Place. Here's exactly what you can expect from The Glenview health center experience.
The uniqueness of The Glenview is an extraordinary benefit to the Naples community, too, by way of the specialized offerings of Premier Place Health Care Center. Exceptional, high-quality care services make Premier Place a trusted resource for short-term, long-term, and rehabilitation for The Glenview's neighbors who don't actually live within the community.
Let's take a look at Premier Place: The services and care available to you. The professionals administering that care. How you'll feel in the surroundings. What you might experience during these pandemic times. And why you should consider Premier Place Health Center for your health care needs—now and in the future.
A Core Philosophy for Specialized Care
Premier Place Health Center adheres to the overall vision of The Glenview: To be the premier senior lifestyle community in Southwest Florida making a meaningful and measurable difference in the lives of those we serve through dedication, graciousness, compassion, integrity, and quality of care administered by our staff.
Our staff-referred to by many as Heroes – is committed to excellence and takes a holistic patient-centered approach to one's health and wellness in the following areas:
42 spacious private rooms
Dynamic therapy gym
Physical, Occupational and Speech Therapy
Orthopedic rehabilitation, specializing in joint replacement
Neurological, cardiac, and pulmonary rehabilitation
Long-term skilled nursing care, respite, and hospice care
When You Walk through the Door
As a resident—for short- or long-term stays—at Premier Place, you will be welcomed by a professional staff, who'll guide you through a customized treatment plan, coordinating your care services with a multi-disciplinary team of physicians, nurses, therapists, aides, and social workers. Premier Place maintains a 1:5 staff to resident ratio. As a resident, you'll enjoy a private room with a full bath, flat-screen TV, WiFi, and phone. Three meals per day will be prepared by our chef.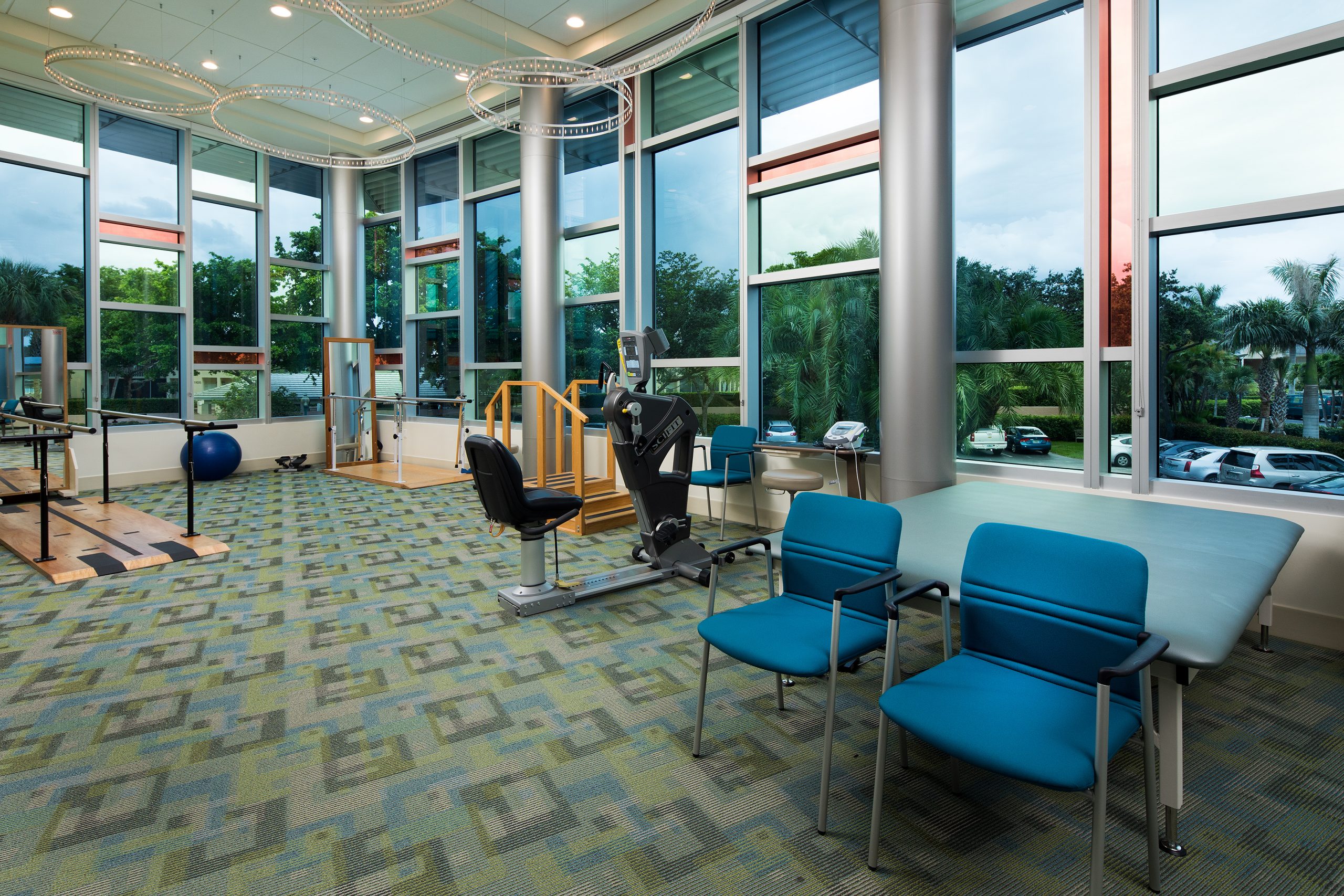 An Atmosphere That Promotes Well-Being
In addition to exceptional care, the overall atmosphere of Premier Place promotes wellness for those who take advantage of its care services. Premier Place received an award for outstanding post-acute/skilled nursing architecture and design at the 2018 Senior Housing News Architecture & Design Awards. Award criteria included innovative design elements, community integration, amenities, and lifestyle features, among other factors. Take a video tour of Premier Place and visit our photo gallery to experience for yourself the award-winning design—the result of an $11 million renovation project completed in 2017.
Accommodating COVID-19
Since March 2020, Premier Place at The Glenview has undergone a series of changes and implemented precautions to make sure all visitors feel safe while maintaining person-centered care services. The community adheres to clinical and safety restrictions based on guidelines from the Centers for Disease Control and Prevention and the Florida Department of Public Health.
COVID-19 screenings for all staff, residents and guests.
Masks required and sanitizer provided.
Social distancing.
Cleaning and disinfecting of high-touch surface areas.
A designated COVID-19 unit in place.
Routine testing conducted for staff and residents.
Limited and monitored visits by appointment ONLY.
Why Premier Place Should Be Your Preferred Choice
When health services are needed, everyone wants safe and secure surroundings to receive the best in professional care. Experienced experts and caregivers are dedicated to getting you back to your life as soon as possible, offering care to the Naples community at Premier Place Health Center. And during these pandemic times, there's simply no place safer to recover.
Follow us on Facebook to stay in touch with what's happening in our community, and call 239-431-2587 or contact us online to start a conversation.